NOTE: This information will be updated as new Government guidance is confirmed. Correct as at 31/03/2021. Please continue to check this page as you plan your event attendance. 
At the Vox we believe in delivering bespoke events that rock the status quo and stand bravely apart from the competition. Because events that get people talking deliver real results. As we prepare to reopen our doors, our expert in-house teams have been busy putting measures in place for their safe return. Our new Venue Protect 4-Step system has been developed to lead the way in safety for meetings and events with each step and new measure implemented delegate safety, wellbeing and experience in mind.

Our priority is that our event attendees feel safe and confident as they reawaken opportunities for networking, learning and inspiration at the Vox.
We're Good to Go
The Vox is accredited with the VisitEngland 'We're Good to Go' industry charter mark. This verifies that our venue meets the Government and public health guidance on Covid-19 and that we have all the required health and safety processes in place as our venue reopens for events from 17th May 2021.
Before you arrive
Preparing for your upcoming visit to the Vox
Upon Arrival
Safely arriving and entering the venue
During your visit
Enjoying a safer event experience
Preparing for your upcoming visit to the Vox
Pre-registration
If you're visiting us to attend an event, you will need to pre-register in advance. Working with our event organisers, pre-registration helps us support NHS Test and Trace whilst also safely planning for expected delegate numbers in the venue to ensure social distance compliance

Temperature check
We recommend taking your temperature before travelling. If your temperature reading is higher than 37.5°C or you have any Covid-19 symptoms, we politely request that you refrain from visiting the Vox. Whilst temperatures won't always be checked at the venue entrance, some events will have this as a condition of entry.

Face coverings
Don't forget to bring your face mask or suitable covering with you as wearing these will be mandatory at your event and within the public spaces of our venue. The Vox has several catering areas and access to outdoor space where face coverings can be temporarily removed.

Limited baggage
Cloakrooms will be open for you to safely store your coats and minimal bags are encouraged. Self-drop options will be in place so that bags only need to be handled by the owner. Any overnight luggage should be stored in hotels and collected at the end of the event to minimise contact. Therefore, we would advise checking this in at your hotel prior to arrival at the venue.

Safely arriving and entering the venue
Safe arrivals
Whether you are joining us by car, train, air or foot, our handy central location and unrivalled transport connectivity will make all the difference for choosing your preferred route to reach us easily and safely.
With 90% of the UK's population within a 4-hour travel time, you can also enjoy the option to stay for just the day and safely head back to the comfort of your own home afterwards, with no need for hotels.
Entering the Vox
As you enter the Vox, there will be designated entry and exit points as well as internal one-way routes clearly marked on floors.
The Vox's fully-trained team will be on hand to manage social distancing and provide directions throughout your visit and sanitiser stations are also available at all entry points to suites and rooms.
Enjoying a safer event experience
Social distancing
At the Vox, we have the space to help you feel safe during your visit. Our venue wayfinding has been completely reviewed to identify higher footfall areas with new signage, floor markings and one-way systems now in place to maintain social distancing and ensure the safe movement of event attendees.
We're also working closely with every event organiser to facilitate and support with initiatives such as event timings, staggered entry times and delegate flows to further support social distancing whilst still providing everyone with the space and comfort to enjoy the same fantastic Vox experience.
Enhanced venue cleaning
Enhanced cleaning measures have been introduced with an additional focus on high-frequency touch points, such as toilets, doors & AV equipment.
With over 60 Sanitiser Stations throughout the venue, you'll always be able to keep your hands clean no matter where you are in the Vox.
Food and beverage
Our in-house catering team at Amadeus has been busy reengineering our menus to assist in the delivery of a safe and efficient service for all of our events.

Cashless venue
No cash will be taken at the venue so if you're attending a banqueting event with a bar or drinks service, please have contactless payment methods available.

Team Vox
Our friendly and fully trained staff will have smiles behind their face coverings and a warm welcome awaiting your arrival. They will be on hand for any questions and will help monitor the venue and ensure social distancing is being maintained.
Having been fully trained prior to returning to work, Team Vox will be well equipped to confidently assist during your visit.
Post-visit feedback
Our priority is ensuring all of our visitors have a great experience whilst visiting the Vox so with our new measures now in place, we'd love to hear your feedback to help us to continue to deliver the same excellent service.

Watch our Customer Journey Video
Further
information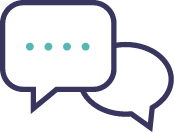 All information is correct as at 31/03/21 and is subject to change in line with Government and Industry Guidelines.