At the Vox we believe in delivering bespoke events that rock the status quo and stand bravely apart from the competition. Because events that get people talking deliver real results. As we prepare to reopen our doors, our expert in-house teams have been busy putting measures in place for your safe return. Our updated Venue Protect 3-part framework has been developed to lead the way in safety for meetings and events with new measures implemented with your safety, well-being and experience in mind. 

Planning on attending an event at the Vox soon? Don't forget to check with your event directly before you arrive for more information on the measures they may have in place specifically for their event.
We're Good to Go
The Vox is accredited with the VisitEngland 'We're Good to Go' industry charter mark. This verifies that our venue meets the Government and public health guidance on COVID-19 and that we have all the required health and safety processes in place.
Before you arrive
Preparing for your upcoming visit to the Vox
Upon Arrival
Safely arriving and entering the venue
During your visit
Enjoying a safer event experience
Preparing for your upcoming visit to the Vox
Pre-register for your event
When attending an event at the Vox, you will need to pre-register in advance. By working with event organisers directly on pre-registration of delegates, our teams are able to safely plan for your arrival. This allows us to manage social distancing within the venue for your safety and comfort and ensures we can continue to provide a great event experience.
Organise your COVID-19 status pass
The health and safety of everyone who visits the Vox remains our top priority. As with other UK venues, we have implemented COVID-status checks at agreed entry points to keep visitors and staff safe. Visitors will be required to show proof of their COVID-19 status. If you do not have an accepted method of showing your COVID-status, you will be refused entry.
The accepted methods of showing COVID-status is one of the following:
A valid NHS COVID-19 Pass shown via the NHS App or downloaded and saved to your phone's wallet. For those requiring digital assistance, a valid paper copy can be ordered online or by calling the NHS 119 telephone service.
OR
A lateral flow or PCR negative test result confirmation text or e-mail, received within 48 hours prior to attending the event. 
OR
An EU Digital COVID Certificate. International visitors can show their equivalent COVID Pass from their country of origin.

Those with medical exemptions or who have taken part in COVID-19 clinical trials will also need to bring proof of status to gain entry with a lateral flow or PCR negative test result confirmation text or e-mail received within 48 or a valid digital NHS COVID Pass (a paper exemption COVID Pass will be available shortly according to the NHS website). The domestic NHS COVID Pass will look and work the same for people with medical exemptions as it will for those who are fully vaccinated. The pass will not show that you have a medical exemption. Find out more here. Pregnant women can alternatively use MAT B1 certificates to show their COVID status.
Proof of natural immunity will not be accepted as an alternative to proof of vaccination or a negative COVID test, and we can no longer permit entry to those who self-declare.
Whilst we only ask for one of the above pieces of COVID-status certification, we always encourage those who are double vaccinated/had their booster to also take a lateral flow test before entering the venue.
Children under the age of 18 do not need to provide any form of COVID-status certification at entry points, but in the interests of creating the safest possible event environment, we'd always encourage them to take a lateral flow test, if possible, before arrival at the venue.
We ask visitors to please bear with us as these checks take place, as there may be a slight delay in accessing our venue.
Vox staff are also completing tests three times per week to ensure that they are free of infection. Our partners are expected to implement the same testing regime.
Make sure you're free from symptoms
Before travelling to attend an event at the Vox, we kindly ask visitors to take personal accountability for their health and those around them by adhering to COVID-19 safety measures in place and NOT attending our venue if they: are displaying symptoms, have been asked to self-isolate or live with an individual who has symptoms of COVID-19.
Pack your face covering
When preparing to attend your event, don't forget to pack your face covering. For everyone's safety, face coverings must be worn throughout the venue.
Safely arriving and entering the venue
Show your COVID-19 status pass
Before you enter the venue, please be ready to show proof of your COVID-19 status to a member of our friendly team. Once checked you will receive a coloured wristband which is valid for 48 hours. Please remember to retain this if you are visiting for more than one day.
These checks are taking place ahead of venue entrances, so we ask visitors to please bear with us should there be a slight delay in accessing our venue.
For more information on accepted proof of COVID-19 status proof, see information detailed in the 'Before you arrive' section of this page.
Check-in at the Vox
We continue to support contact tracing through the Government's NHS COVID-19 Track and Trace app. You can check in on your arrival using the NHS QR code which will be displayed at all entrances.
Entering the Vox
The Vox can be safely accessed via Resorts World. Our entrance leads into our sizeable foyer area with floor to ceiling windows overlooking Pendigo lake, providing ample room to enter the Vox safely and then access a route to reach your event space. You'll also find hand sanitiser stations available at all of our entry and exit points to the venue and to your event.
Enjoying a safer event experience
Face coverings
In line with the latest Government guidance, face coverings must be worn throughout the venue unless you are medically exempt. With plenty of bars and restaurants within Resorts World and access to outdoor space, there will still be areas where face coverings can be temporarily removed. Children under 11 are exempt from having to wear face coverings in any setting.
Hand sanitiser stations
We have plenty of hand sanitiser stations across the Vox so you'll always be able to keep your hands clean no matter where you are in the venue. Please remember to use these and wash your hands frequently during your visit.
Air quality and ventilation
In line with government guidelines we provide the optimum amount of fresh air across the venue to minimise the risk of COVID-19 transmission. This includes a recent, full recommission of our mechanical ventilation equipment and the upgrade of our filtration to ensure clean and safe air is circulated throughout the Vox. All areas are also being supplemented with natural ventilation through the opening of doors and windows as necessary.
Food and drink
Our in-house catering team at Amadeus has been busy reengineering our menus to assist in the delivery of a safe and efficient service for all of our events. Within Resorts World itself there's a variety of delicious food and drink options to choose from...
Touch-free experiences
To reduce contact at the Vox, we have taken advantage of tech solutions to provide contactless options. Therefore no cash will be taken at the venue, so if you're attending a banqueting event with a bar or drinks service, please have contactless payment methods available.
Social distancing
At the Vox, we have the space to help you feel safe during your visit. We will continue to encourage social distancing across the venue and remind all visitors and delegates to make space and be considerate of others. Our teams are working with every event we host directly to add measures that help create space for the safe movement of people across the venue and within all of our event spaces.
Outdoor spaces
Our unique location benefits from an abundance of outside space right on our doorstep for any event delegates wanting to get away from the crowds. We recognise being amongst groups of people can be tiring so we have access to spaces around our venue for you to have a break. Whether that's taking a stroll by the lakeside or relaxing in the tranquil woodland gardens- we have plenty of natural settings that you can access to re-energise and get some fresh air during your event.
Enhanced venue cleaning
Enhanced cleaning measures have been introduced with an additional focus on high-frequency touch points, such as counters, toilets, doors and handrails. Our cleaning teams have completed additional training, with many already compliant with NHS standards.
Friendly staff
To help keep you safe during your visit with us, our friendly staff will be wearing face coverings and taking tests twice weekly. They will be on hand for any questions you may have and will ensure an enjoyable event experience. All of our dedicated teams have also completed a variety of COVID-19 compliance training prior to returning to work so will be well equipped to confidently assist during your visit.
Further
information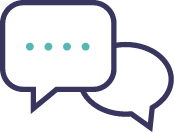 All information is correct as at 20/12/21 and is subject to change in line with Government and Industry Guidelines.